I worked on cardiovascular diseases (CVDs) in 2018 among the apparently healthy population in Tamale. There were lots of findings in my work that got me worried especially looking at our population and level of health awareness. More people are getting one form of cardiovascular disease or another compared to data from the pass. In response, I intensified my physical exercise to help maintain good health amid the stressful cooperate world. In this article, I share how to exercise during a Covid-19 lockdown.
In a study carried out in Accra, it was revealed that from being the seventh and tenth cause of death in 1953 and 1966 respectively, CVDs rose to become the number one cause of death in 1991 and 2001 and it has continued as the major cause of mortality in the country since then. This is largely due to growing urbanisation and sedentary lifestyle. 
A sedentary lifestyle is one of the 5 major risk factors (along with high blood pressure, abnormal values for blood lipids, smoking, and obesity) for cardiovascular diseases. Regular physical exercise has a favourable effect on many of the established risk factors for cardiovascular disease.
However it important to note that stress is not the same as exercise. Some people engage in stressful working conditions and they get worn out by the time they get home. This group of people are likely to think the physical exhaustion can replace exercise which is far from reality.
As more data on the Covid-19 mortality come in, there is consistency with initial findings from Wuhan. Most deaths from all confirmed cases come from people with commodities (pre-existing conditions). Again cardiovascular diseases pose the greatest risk of mortality across the various age groups.
PRE-EXISTING CONDITION

DEATH RATE
confirmed cases
DEATH RATE
all cases

13.2%

10.5%

9.2%

7.3%

Chronic respiratory disease

8.0%

6.3%

8.4%

6.0%

Cancer

7.6%

5.6%

no pre-existing conditions

0.9%
*Death Rate = (number of deaths/number of cases) = probability of dying if infected by the virus (%). (Source)
This shows the importance of establishing and maintaining a routine physical exercise. Many people engage in outdoor physical exercise routines and this current situation of social distancing and lockdowns is going to interrupt the routine. I want to share very effective alternatives to outdoor physical exercises.
I use to play football on the weekend but today that is not safe because of the rate of coronavirus transmission. The exercise that takes team effort is going to be the most affected in this period. You can switch to planking, push-ups or any of these 5 indoor exercises. But I will be talking about Jump-rope.
Jump-rope
Just a month back a business partner told me he was Jumping rope for his routine exercise and I was laughing in a condescending manner. In my mind jumping was just a lazy man's way. Before then I had really never paid attention to jump roping.
But when the coronavirus issue got real I had to find a replacement for football and I decided to try jumping. I thought I could jump 30 minutes straight without rest. Since I play football already, I thought jumping should not be an issue. To my dismay, I could not jump for 3 minutes straight. I had never been this wrong in my estimation of a physical exercise.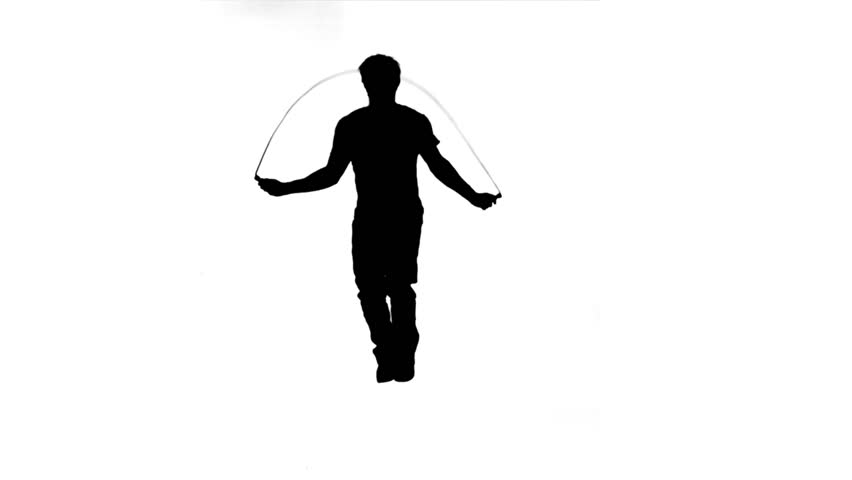 Jump roping is one of the most intensive cardio-exercise out there which can be done completely indoors. All you need is your rope and legs.  A Cooper Institute Aerobic Test found that 10 minutes of jumping equals a 30-minute run.
To put that into perspective, the average distance covered in a continuous 30-minute run is 5 kilometres which is 3.1 miles. And jumping for 10 minutes have an equal effect.
If you wish to start a jump roping you can follow the routine as described here or you can craft your own routine. Download the exercise timer app to help you in setting up your jumping program. You don't have to regulate your stopwatch during the exercise. Just set the parameters and get to the exercise. Also, check out this YouTube video on jumping rope for beginners.
I personally jump for 2 minutes and take a 30 seconds rest for 15 minutes duration daily. You can try with my routine. It will not be easy when you start but will become fun when you get used to it. Jump your way to health and stay safe.